EKLUND INFRARED Turreted EO/IR/UV/Laser Gimbal Systems are of highest technical sophistication and durability. We can make special order gimbal configurations (200-300-400) for special cameras and other payloads.

Please contact us for current pricing and delivery.

EIR/SweSystem Gimbal Camera Systems were on exhibit at Heli-Expo 2015, March 3–5, 2015 in Orlando, Florida. The latest 15 microRadian 400Quad was on display together with the small HD Video 200HDV

The HELI-Expo 2014 in Anaheim, CA, 24–27 February was a great success! The latest 200HDV and 300Triple was on display!

Please call us for the latest information and pricing on Airborne Gimbal Camera Systems

Airborne Gimbal Camera Rentals!

Please contact us for Rental of the 400Quad 4-axis Stabilized Airborne Gimbal Camera System with Calibrated Infrared Camera, DayCor® Corona Camera, Sony HD camera plus a NIKON 36 Megapixel DSLR Frame Camera.

Limited rental of full system is available!

We also have the DayCor® Corona Cameras available for rental and purchase!

A SweSystem 300Triple is available for sale! Please contact us

Click on picture for a PDF copy!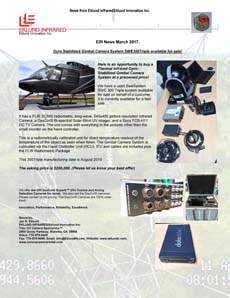 Recent Eklund Innovation Special Design Gimbals delivered:
Multiple EIR300 with a GPS enabled Nikon D810 36 MegaPixel Still Frame Cameras with GPS info in each picture header and Remote Controlled Motorized Optical Zoom for the Nikon Lens.
EIR400Triple Nikon with LWIR, Solar-blind Corona, NIKON DSLR.
EIR200HDV - A Compact High Definition Broadcast Camera System.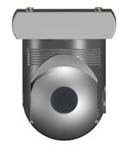 The EIR200HDV is a 5-axis active Gyro Stabilized compact and lightweight HDTV High Definition Broadcast Camera System Perfect for ENG.
The EIR200HDV 5-axis (FIVE) Gyro-stabilized platform with a Diameter of only 200mm!(7.8") is ideal for demanding applications where size and weight are limiting factors.
Using a Sony HDTV Camera with 30X Zoom, we present an HD Video Camera System with a Zooming angle of 60 to 2 degrees!
It is ideal for applications such as News Coverage, Storm damage, Power Line Inspection, UAV's, Aerostats, Pipeline inspection, Fire mapping and Wildlife studies.
Download Brochure
EIR300 HDIR - A Long Wave LWIR Temperature Calibrated Radiometric System.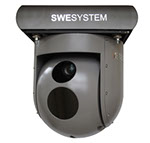 The EIR300 HDIR is a 4-axis active Gyro Stabilized camera system.
Using a Temperature Calibrated High Resolution 1024x768 pixels LWIR Thermal Infrared Camera and a High Definition TV Video Camera, EIR presents a Radiometric Airborne Inspection Solution.
It is ideal for temperature measurement applications such as Power line inspection,
Download Brochure
EIR300Triple – Easy-on-the-budget, Small and Lightweight.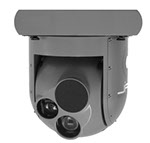 The EIR300Triple is a Triple Sensor Imaging system using an Uncooled LWIR Thermal Camera in combination with a DayCor Corona UV Camera plus a Daylight HD camera.
It is Ideal for Power Line surveillance applications where Radiometric Thermal Imaging, Ultraviolet UVc Corona Detection and Day light HD (and SD) cameras are required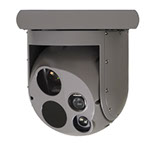 The EIR400Quad is a 4-axis active Gyro Stabilized Quad sensor for Airborne Inspection. It has a Long Wave Radiometric LWIR 1024x768 pixels Thermal IR Camera, combined with a Solar-Blind Bi-Spectral UVc Corona and Arcing Detection Camera, a 36 megapixel Frame Camera and a High Definition Video (and SD) Camera. 15 microRadian stability and built in IMU/INS
The EIR400Quad is ideal for demanding Inspection work, such as Power line inspection
Eklund Infrared/Eklund Innovation Inc. is a 100% American owned company. All employees are citizens of the USA. The controlling interest in Eklund Infrared/Eklund Innovation Inc. is American and is located in the USA.

---
Home Contact Us © Copyright 2000-2018 by EKLUND INFRARED. All registered Trademarks and trade names are acknowledged to be the property of their owners.