Our New Small DayCor(R) SOLAR-BLIND Block Cameras and Camera Cores for UAV's Are AVAILABLE!
Check with us for the latest DayCor Corona Block Cameras for use with UAVs & Drones and small Gimbal Turrets!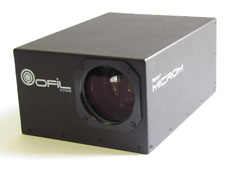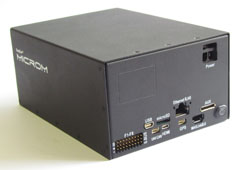 *The new DayCor micROM camera is the latest in a series of smaller cameras for use with UAVs and other air vehicles. It weighs in at less than 1.98 lbs! FOV is: 20x11.25 degrees.
UV sensitivity is better than 7.8 x 10-18 watt/cm2 (Lower number is better). MDD 3pC @ 10 m. Min RIV: 30dB microVolt (RIV) @1MHz@10m. Excellent control system availablity with multiple interfaces.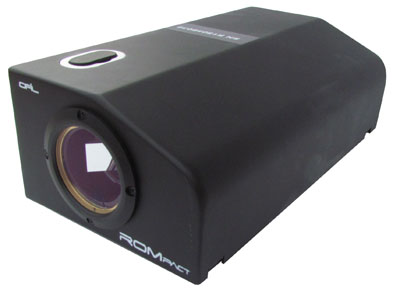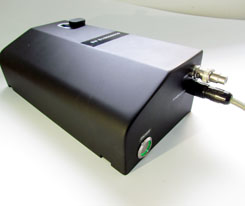 * The DayCor ROMpact 300 is slightly larger than the micROM with 8x6 degree FOV and highest sensitivity at a weight of 2.6 lbs.
UV sensitivity is better than 1.9 x 10-18 watt/cm2. (lower number is better). MDD 1pC @ 15 meters (RWE certified: IEC 60270:2000) Tested & certified. Min RIV: 7.7dB microVolt (RIV) @1MHz @10m (RWE Tested & certified: NEMA107-1987). Video out, com is RS-232.
Please contact us for current pricing and delivery.
We have DayCor 100% Solar Blind Corona Cameras by Ofil available for rental and purchase!
Download our Rental Camera Specifications as a PDF Document
Please call us for the latest information and pricing on Airborne Gimbal Camera Systems
A SweSystem ROM 400 Quad 2012 model is available for sale! Please contact us. Sold
Please contact us: Preowned 400 Quad 4-axis Stabilized Airborne Gimbal Camera System avaiable with Calibrated Infrared Camera, DayCor Corona Camera, Sony HD camera plus a NIKON 36 Megapixel DSLR Frame Camera available for purchase.(outside the US)
EKLUND INFRARED Turreted EO/IR/UV/Laser Gimbal Systems are of highest technical sophistication and durability. We can make special order gimbal configurations (200-300-400) for special cameras and other payloads.
Recent Eklund Innovation Special Design Gimbals delivered:
Multiple EIR300 with a GPS enabled Nikon D810 36 MegaPixel Still Frame Cameras with GPS info in each picture header and Remote Controlled Motorized Optical Zoom for Zoom Lens.
EIR400Triple Nikon with LWIR, Solar-blind Corona, NIKON DSLR.
Eklund Infrared/Eklund Innovation Inc. is a 100% American owned company. All employees are citizens of the USA. The controlling interest in Eklund Infrared/Eklund Innovation Inc. is American and is located in the USA.

---
Home Contact Us © Copyright 1999-2023 by EKLUND INFRARED. All registered Trademarks and trade names are acknowledged to be the property of their owners.